I've seen this tag for a while now, and since I've had my first Ben 'n Jerrys two months ago and I loved it, I figured out I should do the book tag! Ah, I wish I had Ben 'n Jerry's right now.

---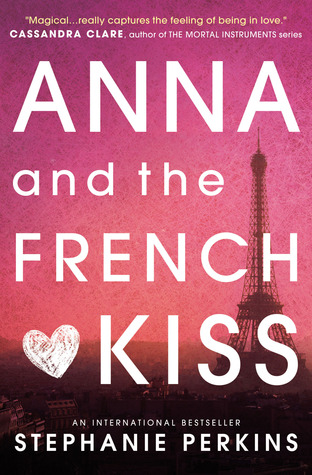 VANILLA CARAMEL FUDGE: PICK A LIGHT, FLUFFY CONTEMPORARY
Ah, this one could be tough. I love contemporary and I've read so many of them.. but if I really have to choose one, I guess it would be Anna And The French Kiss. This book is so fluffy and light.. and so romantic.. I love it so much! If you want to pick up a contemporary read, you should definitely go for this one. Anna it's actually my favorite out of the trilogy.
---
MINT CHOCOLATE COOKIE: A NEW RELEASE THAT YOU WISH EVERYBODY WOULD READ
Ah, I have to go for Put It Out There by D.R. Graham. I got this book of Netgalley and I started reading it immediately AND I LOVE THIS CONTEMPORARY SO MUCH YOU GUYS. It's a pity that this book isn't that out there yet (ah, did you see the joke I just made?) and I really want everyone to read it! It's so cute!
---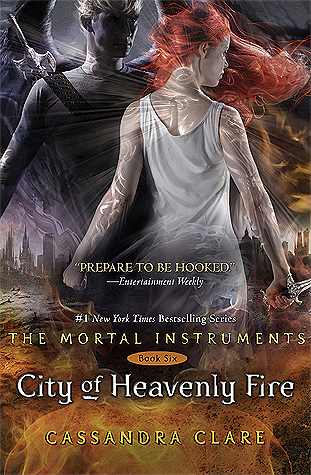 KARAMEL SUTRA CORE: A LAST BOOK IN A SERIES THAT YOU WERE COMPLETELY SATISFIED WITH
I was so satisfied with the ending of City of Heavenly Fire by Cassandra Clare. All I did was fangirling and being happy because of the ending. Maybe it was also because of the spin-off stories Cassandra is writing… but my fangirl heart was satisfied.
---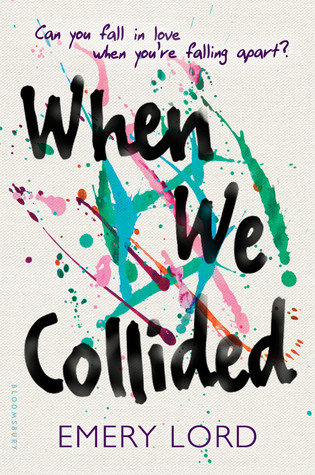 CHERRY GARCIA: AN ENDING THAT WAS BITTERSWEET

UH, THAT'S  DEFINITELY WHEN WE COLLIDED BY EMERY LORD. The ending was good, but there sure was a bad part in it. And I hated that part (it was like really, really bittersweet).  But it suited the characters so well. I can't get over it and ah, I'm still sobbing 😦 This book was everything.
---
STRAWBERRY SHORTCAKE: A BOOK CONTAINING YOUR OTP OF OTPS
So, you mean, all time favorite OTP? WHAT ARE YOU DOING TO ME? How on earth can I choose one. Okay, let me think for a bit. So yeah, I've got one. If I've really have to choose one it would be Willa and Finn from How Willa Got Her Groove Back. I WANT THEM TO BE TOGETHER SO BADLY.
---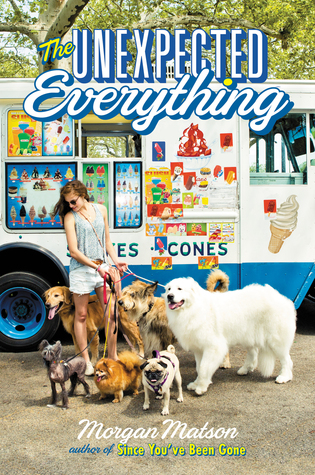 MILK AND COOKIES: TWO AUTHORS THAT IF THEY COLLABORATED, THEY WOULD GO PERFECTLY TOGETHER
Oh, um, WHAT? I GET TO DO THAT?! OKAY WAIT, THEN I DEFINITELY HAVE TO PICK MORGAN MATSON AND ESTELLE MASKAME. Okay guys, I know, that's a really weird chose, BUT WOULDN'T THAT BE COOL? They're both my two favorite authors and their writing would go perfectly together.
---
BOSTON CREAM PIE: A BOOK THAT HAD YOU TURNING YOUR PAGES LATE INTO THE NIGHT
Hahahaha, EVERY BOOK?! No just kidding. If I have to choose one book, I'm gonna go with my lastest one and that's This Is What Goodbye Looks Like by Olivia Rivers. While I'm writing this I'm at 72%, but I think if this post is online I will be finished reading it. IT IS SUCH A GOOD BOOK YOU GUYS.
---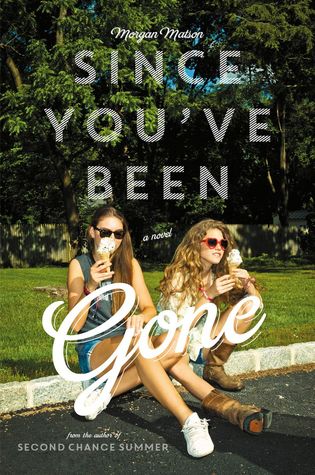 CHOCOLATE THERAPY: A BOOK THAT MAKES YOU FEEL BETTER AFTER A LONG DAY OF LIFE
Uh, this is a tough one. Because I really don't know the answer! So if I really have to choose a book, then I'm just gonna go with Since You've Been Gone by Morgan Matson. That book just makes me super happy and it's my favorite book ever, so it really makes me feel better after a long day 🙂
---
COFFEE, COFFEE, BUZZBUZZBUZZ!: A BOOK NOT YET RELEASED THAT YOU CAN'T WAIT TO GET YOUR HANS ON
YES YES YES YES YES THAT'S DID I MENTION I MISS YOU. OMYGOD GUYS I WAITED FOR THIS BOOK FOR SOOOO LONG. As you would probably not know, this book was releasing April 28th, but then the release date got amended and the new release date was July 21th. AND I READ DIMINY IN MARCH. CAN YOU FEEL MY ACHE? Ah I just cant wait till it's July 21st so that I can FINALLY know the ending.
---
I TAG:
Jaike from Despicable Books
Kwante from Kwante in Wonderland
Rowan from My Pink Fairytale