I can't believe it's the 30th of June already. Time flies! It was a good reading month, I managed to read five books and actually I'm really proud of that. June was also the month that Melissa and I 'launched' our first collab 'Story Sound Saturday' and I'm so proud of this atricle. There aren't a lot of posts about books and music and I'm glad that Melissa and I were the first one to revitalize that! And since it's summer break I get to read books. A lot. And in the first Bye, Hello post I discussed the books I read and which I'm planning to read. But I decided I'm gonna change it up a bit and add a bit more features! Like, which books I'm currently reading and which books I will be mentioning in Waiting On Wednesday.. So are you ready? Here it comes! 😉
Okay, so first things first guys… I STAYED TRUE TO MY READING PLAN! Well, kind of. I've read 2/4 books I mentioned in my Bye May, Hello June! post and another book I'm currently reading.. *APPLAUSE*! Can I say that I'm really proud of myself?
---
READ: What did I read in June?
---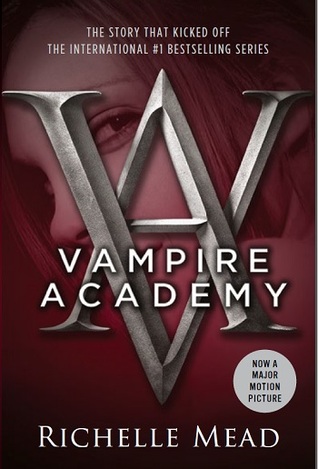 The first book I read in June

That was Vampire Academy! After seeing a lot of fangirl moments from Melissa I just had to pick it up.. and I'm glad I did (finally!). Melissa did me no wrong by saying I would love this book and I did. I actually really loved Rose, even though she's the exact opposite of me. And can we talk about Dimitri? *swooning*. Read my full review here.
---

The second book I read in June

So the second book I read in June was 12 Hours In Paradise by Kathryn Berla. I got this book from Netgalley and actually I didn't expect that much. I was totally wrong! I actually really liked this book and I'm glad I got to read it. If you want to read a perfect summer read, this is the one! Read my full review here.

---
The third book I read in June
The third book is Put It Out There by D.R. Graham. I also got this one from Netgalley and I'm also really glad I got to read it! I loved the book and I was so excited when I found out there's not gonna be a second book.. but also a third book! I can't wait till it's October and especially can't wait for December when the third book releases. The review will be up July 1st.
---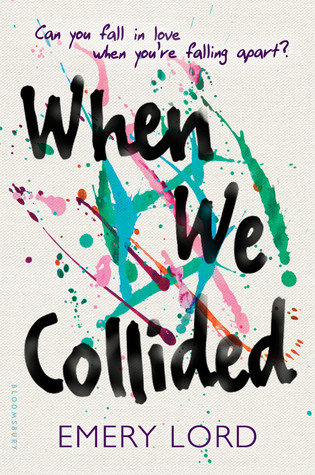 The fourth book I read in June
The fourth book is When We Collided. I waited a long time for this book you guys and last month I got it. Unfortunately, I didn't pick it up earlier because of school etc. But this weekend I finally could! And wow, this book is amazing. It totally took my words and I'm so glad that this book exists. The review will be up July 15th.
---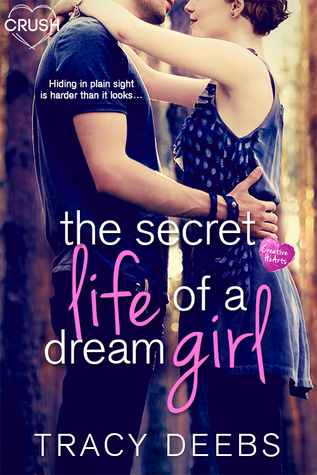 The fifth and final book I read in June
The fifth and final book is The Secret Life Of A Dream Girl by Tracy Deebs. I got this book also from Netgalley and I couldn't be happier when I got it. I read the other two books in this series and aaaah I love it so much! I can't wait until the second books come out and I'll be here waiting patiently 😉 The review will be up July 8th.
---
CURRENTLY READING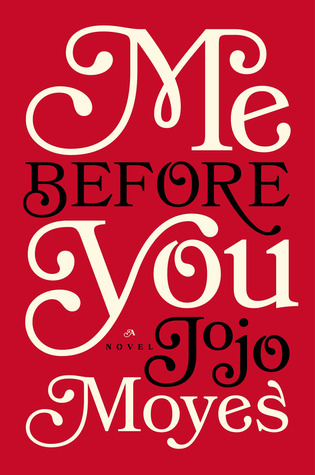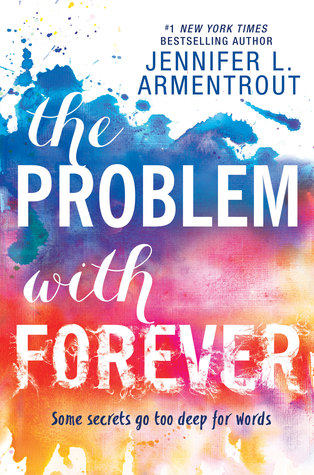 ---
TO BE READ: What will I be reading in July?

---

Best Laid Plans by Jan Gayle

Nicole James is a hard-working single mother who has dedicated her life to raising her son and providing a safe, loving home for him. Austin is a senior in high school now , and for the first time, Nicky is allowing some time for herself. When she meets Lauren Thomas, an architect at the firm where they work, they both fall deeply in love. Lauren is smart and charming and wonderful; she fits perfectly into Nicky's family, which includes close friends who have stood beside her. But Nicky's troubled past and Lauren's societal fears present seemingly insurmountable challenges.
---
This Is What Goodbye Looks Like by Olivia Rivers
Lea Holder watched a boy die in the same DUI accident that ruined Lea's legs and threw her little sister into a coma. As the only eye-witness to the accident, if she tells the truth in court, the drunk driver will go to prison and the dead boy's family will have justice. But Lea lies.
If she had told the truth, Lea would have put her own mom in prison for causing the accident. With the trial over and her mom set free, Lea attempts to rebuild her shattered life as she waits for her little sister to wake from her coma.
When Lea transfers schools, she finds herself in the same senior class as Seth Ashbury, the brother of the boy her mom killed. As Lea gets to know the person buried underneath Seth's grief, she quickly falls for his quick wit and passionate soul. But Seth remains completely oblivious that Lea is the same girl who robbed his family of justice.
As their relationship deepens, Lea finally gets a taste of the love that's been missing from her life since the accident. But soon she's faced with a choice: she can continue her lies and accept the comfort it gives them both. Or she can tell Seth the truth about everything, and risk destroying both her family and her newfound love.

---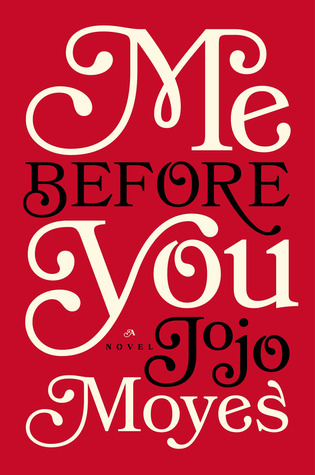 Me Before You by Jojo Moyes
Lou Clark knows lots of things. She knows how many footsteps there are between the bus stop and home. She knows she likes working in The Buttered Bun tea shop and she knows she might not love her boyfriend Patrick.
What Lou doesn't know is she's about to lose her job or that knowing what's coming is what keeps her sane.
Will Traynor knows his motorcycle accident took away his desire to live. He knows everything feels very small and rather joyless now and he knows exactly how he's going to put a stop to that.
What Will doesn't know is that Lou is about to burst into his world in a riot of colour. And neither of them knows they're going to change the other for all time.

---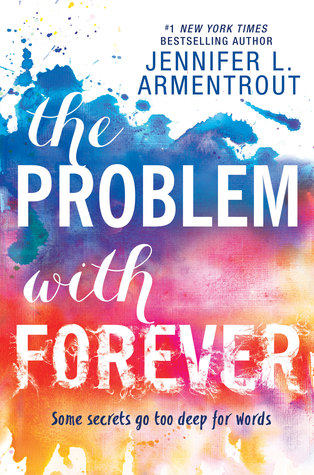 The Problem With Forever by Jennifer L. Armentrout
For some people, silence is a weapon. For Mallory "Mouse" Dodge, it's a shield. Growing up, she learned that the best way to survive was to say nothing. And even though it's been four years since her nightmare ended, she's beginning to worry that the fear that holds her back will last a lifetime.
Now, after years of homeschooling with loving adoptive parents, Mallory must face a new milestone—spending her senior year at public high school. But of all the terrifying and exhilarating scenarios she's imagined, there's one she never dreamed of—that she'd run into Rider Stark, the friend and protector she hasn't seen since childhood, on her very first day.
It doesn't take long for Mallory to realize that the connection she shared with Rider never really faded. Yet the deeper their bond grows, the more it becomes apparent that she's not the only one grappling with the lingering scars from the past. And as she watches Rider's life spiral out of control, Mallory faces a choice between staying silent and speaking out—for the people she loves, the life she wants, and the truths that need to be heard.
---
The Night That We Said Yes by Lauren Gibaldi
Before Matt, Ella had a plan. Get over a no-good ex-boyfriend. Graduate from high school without any more distractions. Move away from Orlando, Florida, where she's lived her entire life.  But Matt—the cute, shy, bespectacled bass player who just moved to town—was never part of that plan.
And neither was attending a party that was crashed by the cops just minutes after they arrived. Or spending an entire night saying "yes" to every crazy, fun thing they could think of.
Then Matt abruptly left town, and he broke not only Ella's heart but those of their best friends, too. So when he shows up a year later with a plan of his own—to relive the night that brought them together—Ella isn't sure whether Matt's worth a second chance. Or if re-creating the past can help them create a different future.
In alternating then and now chapters, debut author Lauren Gibaldi crafts a charming, romantic story of first loves, lifelong friendships, uncovered secrets, and, ultimately, finding out how to be brave.

---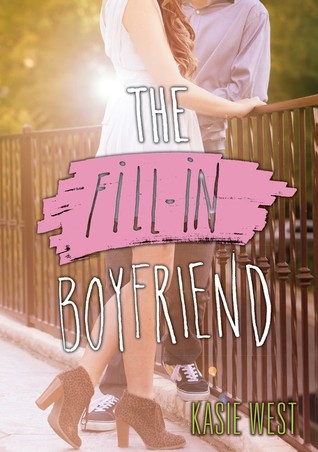 The Fill-In Boyfriend by Kasie West 
When Gia Montgomery's boyfriend, Bradley, dumps her in the parking lot of her high school prom, she has to think fast. After all, she'd been telling her friends about him for months now. This was supposed to be the night she proved he existed. So when she sees a cute guy waiting to pick up his sister, she enlists his help. The task is simple: be her fill-in boyfriend—two hours, zero commitment, a few white lies. After that, she can win back the real Bradley.
The problem is that days after prom, it's not the real Bradley she's thinking about, but the stand-in. The one whose name she doesn't even know. But tracking him down doesn't mean they're done faking a relationship. Gia owes him a favor and his sister intends to see that he collects: his ex-girlfriend's graduation party—three hours, zero commitment, a few white lies.
Just when Gia begins to wonder if she could turn her fake boyfriend into a real one, Bradley comes waltzing back into her life, exposing her lie, and threatening to destroy her friendships and her new-found relationship.

---
Sunset In Central Park by Sarah Morgan
In the chaos of New York, true love can be hard to find, even when it's been right under your nose all along…
Love has never been a priority for garden designer Frankie Cole. After witnessing the fallout of her parents' divorce, she's seen the devastation an overload of emotion can cause. The only man she feels comfortable with is her friend Matt—but that's strictly platonic. If only she found it easier to ignore the way he makes her heart race…
Matt Walker has loved Frankie for years but, sensing how fragile she is beneath her feisty exterior, has always played it cool. But then he uncovers new depths to the girl he's known forever and doesn't want to wait a moment longer. He knows Frankie has secrets and has buried them deep, but can Matt persuade her to trust him with her heart and kiss him under the Manhattan sunset?

---
Now That It's You by Tawna Fenske
Talented chef Meg Delaney hasn't spoken to her cheating ex-fiancé, Matt Midland, for two years. Ditching him at the altar after blurting out "I can't" instead of "I do" would sour any relationship. But now, just as Meg is finally ready to bury the hatchet, she learns closure is permanently off the menu. And the kicker? Matt's brother, Kyle, is back in her life, stirring up feelings that are equal parts guilt and lust.
Meg was the best thing that never happened to Kyle. He couldn't make a move on his brother's girlfriend—even if Matt didn't value her nearly enough. The situation is even more complicated now that Meg's bestselling aphrodisiac cookbook has spawned a legal battle with the Midlands. Maybe he should stay away. But love, like family, plays by its own rules. And the one woman he shouldn't want might be the only one who's perfect for him.
---
I hear you thinking: EIGHT BOOKS?! Well yes. Since I have summer break I have a lot of time and since I'm in a reading flow I can't stop.. let's see if this month I can achieve my goal 😉
---
BOOKS THAT WILL BE FEATURED IN THE UPCOMING WAITING ON WEDNESDAY'S: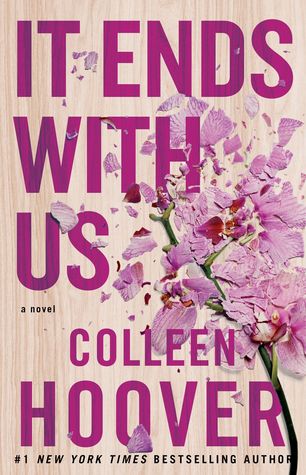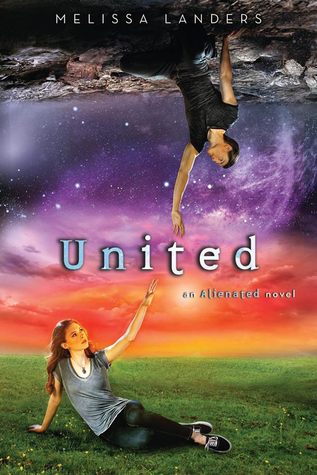 ---
So that was it for this post! What is your TBR this month?