Hello! I don't know if you remember my post from a couple of weeks ago, where I had a little blog update. I wasn't going to post on Tuesday for a while, because of my lack in inspiration. But that post was kinda useless, because every single Tuesday that followed I had to post something. So just forget that blog update! From now on every Tuesday it's Tag Time and I hope you'll enjoy!
So for this week, I saw a tag on My Tiny Obessions and I thought it would be so fun because of this great weather right now (at least in the Nederlands). So here we go!
---
1. Flowers: Look on your bookshelves. What is the most beautiful book both inside and out?
That's definitely From A Distant Star by Karen McQuestion! It's a book that's kind of still under the radar and that's such a shame! This book is so beautiful and everybody should read it. The book isn't mainly about the love, but mostly about the friendship and that's the thing so beautiful about it. I have a lot of less than three for this book 😉
---

2. Grass: What is a book that you find that other like way more than you do? 
This is probably The Crown by Kiera Cass! I must admit there are a lot of people that are at the same page as me, but there a also a lot of people that enjoyed it way more or even loved it. And it just don't agree with that! If you want to know why, click here for my review. The Crown just wasn't the right book for me.
---
3. Rain: What's a great book that liftst your spirits when you're down?
SINCE YOU'VE BEEN GONE! My favorite book of all time but also a perfect summer and feel good book. I think the playlists in the book really contribute to that feeling. I just love the vibe and it's a perfect book to read while it's raining, you somehow get a summer feeling – in your fantasy! I mean, look at that cover. Green leaves, shorts, tanktops and ice cream. What else do you want?
---
4. Dew: What's a book that made you feel alive? 
Definitely All The Bright Places,  it deserves all the love in the world. It made me think about all the little things in life and you have to share and appreciate the moments that you get. It made me feel alive (and it also made me cry like a little baby) It really gave me the feeling we should just live in the moment and LOVE OUR LIVES! This book is definitely a must-read.
---

5. Storms: What's a book that you found unpredictable?
The Guest List! This book has plottwists everywhere and I didn't see it coming at all. Melissa got me everytime and after a while I was still shocked. So I guess The Guest List can really relate to storms, they're unpredictable too! 😉 I loved this book and I like that it actually isn't a YA but a chicklit! I hope some of you guys will pick up this book, because it's definitely worth it.
---
6. Rainbow: What was a book that you struggled with, only to be happy that you read it in the end?
I really struggled with Legend for a year and a half (I know right! So long) but in January I gave it another chance and that time I really liked it! It wasn't perfect, but I really consider reading the other two books in this trilogy. In the end I was just really happy that I liked it and it wasn't a bad buy 😉
---

7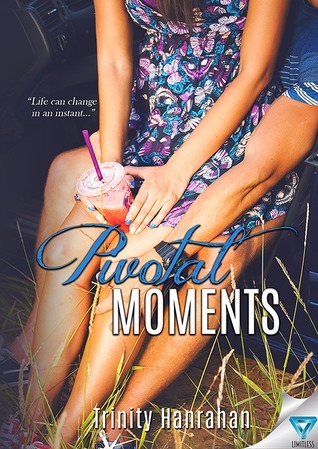 . Chilly weather: What's a book that you couldn't finish or didn't enjoy?
I'm a person that finishes the book even if I absolutely hate it (just for the sake of finishing it) but I really hated Pivotal Moments. That book was just bleh in every way.. The storyline was weird, the characters were too much and the writing style was too childish. Nope, Pivotal Moments wasn't a book I enjoyed.
---
8. Warm weather: What's a book that you loved and wanted more of?
That's probably A Thousand Pieces Of You! This book was perfection you guys and I guess it's my favorite book of 2016. I just loved every bit of it and lucky me it's a triology! I can't wait till I get to read Ten Thousand Skies Above You ❤
---

9. Green: What's a book that you haven't read yet, but really want to?
Oh my God, can you give me a minute? There are SO MANY books I haven't read yet that I really want to read.. but if I really have to choose one book it's probably Did I Mention I Miss You?. I'VE BEEN WAITING FOR THIS BOOK SINCE MARCH YOU GUYS. I can't handle it anymore. And right now I still have to wait another month and a half.. the suspense is killing me.
---
10. Pink: What's a book in which you felt a strong connection to the characters?
I guess I could really relate to Hank and Peyton in My Kind Of Crazy, but I really don't know why. Maybe because I'm also pretty crazy? Who knows. Hank and Peyton were just thereselfs and that's something I find really important in life: be yourself! (because everybody else is already taken, right?!)
---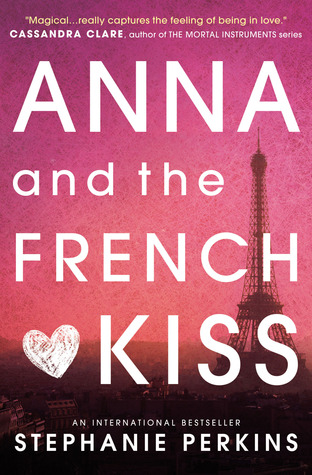 11. Purple: What's a book that when you read it, you feel safe?
I think that's Anna And The French Kiss. Contemporary is my favorite genre; so I feel most comfortable and safe when I read contemporary books. But not only that, I could relate to Anna a lot and the events were just so close to real life that it wasn't scary.. does that even make sense?
---

12. Orange: What book do you feel is intelligently written?
I guess The Mortal Instruments! I mean, it takes a lot of courage and research to create this big shadow world, and I give my compliments to Cassandra. There's enough content for six books (plus a whole lot of other books 😉 ) and I guess that makes it so intelligent, right? I love this world and I can't wait to be reading the next series and trilogies and extra books.. (does it ever stop? :P) Read my review here.
---
13. Yellow: What book puts a smile on your face?
Everything, Everything is such a great book and everytime I think about Madeline's story I instantly smile! Sure, there's a lot sad things happening, but it's the ending that's making me smile so much 🙂 I think this is a beautiful storyand I highly recommend it to you guys! Go read it!
---
This was very fun to write! I tag:
Kelsey from Brandstof Boeken
Merle from The Young Reading Girl